How to hide sensitive or personal information
Need to hide personal details or other sensitive information in your recordings? It's easy with FlashBack's blur object.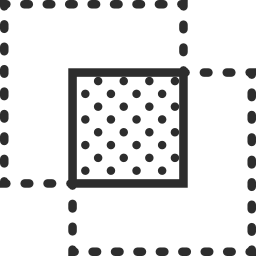 Don't have FlashBack Pro? Download and try for free:
To blur out a region of your video, follow these steps: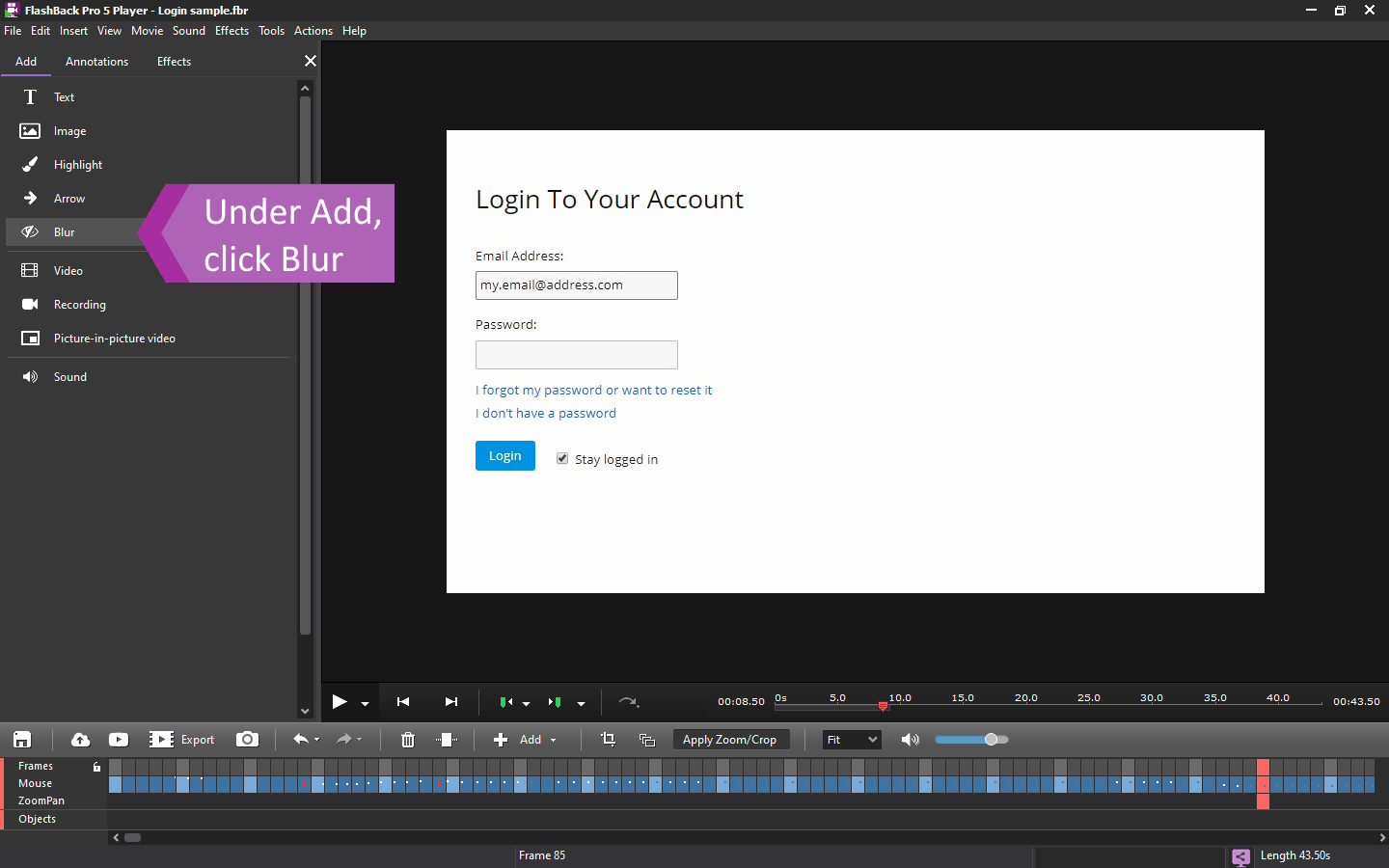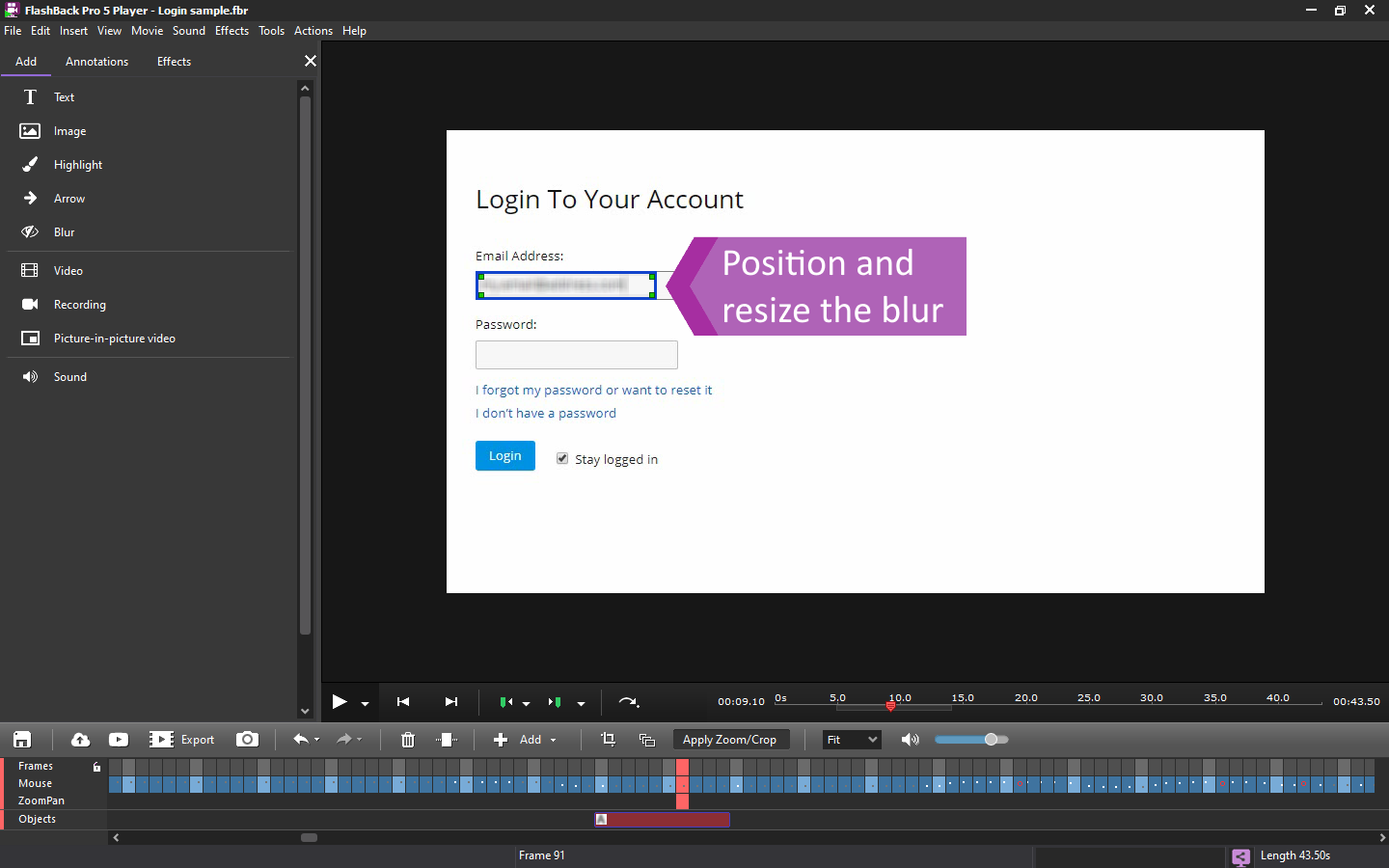 Once you're finished editing your video, click Export on the toolbar or go to File > Export to export it to any one of the following formats: MP4, Flash, QuickTime, AVI, GIF and Windows Media Video.
Or go to File > Save As to save your work if you plan to continue working on it later.