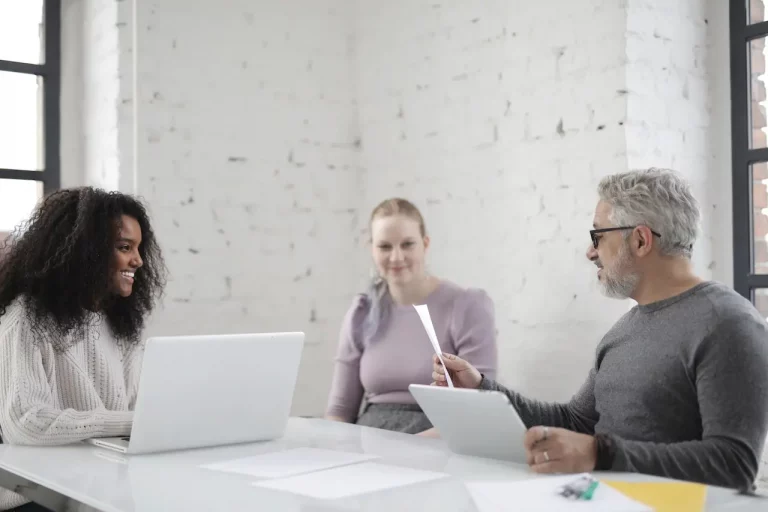 Making a product demo video is one of the most effective ways to demonstrate your product's value. As with any formal presentation, there are a few tricks to making a product demo video that captures the audience's attention. You could spend a lot of time and money learning how to use a complicated video marketing software. Another option would be to follow some general rules and record them with a powerful screen recorder and video editor like FlashBack Screen Recorder. 
A screen recorder like FlashBack is ideal for video marketing. The all-in-one screen recorder and video editor allows recording from any PC screen or webcam and captures audio and microphone. Using FlashBack's powerful editing features, you can create a product demo video that looks stunning and features everything needed to educate and captivate your audience.
FlashBack screen recorder can be used primarily as a video marketing tool. The screen recorder and video editor is used for many purposes, but it is particularly useful in producing videos for presentations, education and product demo videos. This guide will help you demonstrate your product the way it deserves to be seen.
What Is A Product Demo Video?
You've probably seen a long-form product demo video on a late-night infomercial. However, these advertisements are used to reach a specific audience, whereas today's product demo videos are mostly viewed online. Online users are much less likely to watch a 30-minute commercial unless it is compelling; most experts recommend 2 to 5 minutes.
The majority of product demo videos are uploaded to e-commerce sites such as Amazon based on that 2 to 5-minute recommendation. Marketplace social media sites, like Facebook, Instagram, and Pinterest, are filled with product demo videos promoting a variety of products. In general, they all describe a product that could solve a problem.
The Case For Video Marketing
It may seem like making a product demo video requires technical expertise and a great deal of time, but it is one of the easiest and most effective approaches to video marketing. Video marketing is not something businesses should ignore.
When compared to text-based marketing, videos are more engaging to the senses and emotions. Product demo videos on YouTube or e-commerce sites give the consumer a better understanding of whether or not they want to buy.
It is important to devise a plan before making a product demo video. You already have a product that identifies your target audience. The plan should also revolve around how best to reach your target audience based on your budget.
Along with your website and other e-commerce platforms where you will sell your product, YouTube is a popular place for consumers who want to view products before making a purchase. Conveniently, with FlashBack Screen Recorder, you can upload your finished videos directly to YouTube.
FlashBack Pro Screen Recorder has the most exporting and sharing options available from any of our screen recorders and video editing software. Along with YouTube, FlashBack supports uploading to FTP servers and local drives. You can also export videos from FlashBack Pro to Flash, AVI, MPEG4, QuickTime, Windows Media Video, GIF, Standalone EXE, and MS PowerPoint. 
Every product demo video can benefit from a well-thought-out and rehearsed script. Ensure that what you are saying is clear and concise.
FlashBack screen recorders can help once again, with our free screen recorder – FlashBack Express having several advanced features you would not expect for free. In addition to being able to capture and record any visuals from your PC screen or webcam, it will also record audio as well as add commentary and narration.
FlashBack screen recorder allows anyone to achieve professional results making product demonstrations by capturing any PC screen and adding a webcam overlay. To add narration, record computer audio or use your microphone. Once finished, save your production locally or upload it directly to YouTube.
FlashBack Pro allows you to:
Record your screen, webcam, and sounds

修剪镜头,制作剪辑

使用标题、箭头、图像等增强录音效果

添加评论和音乐
Unlike the free FlashBack Express, purchasing FlashBack Pro gives you unrestricted exporting options. Export your video in many formats or upload it straight to YouTube or FlashBack Connect. 
After shooting and editing your product demo video with the FlashBack screen recorder, it's time to share it with your audience. Just remember to include a Call To Action at the end of your video.
Uploading videos to YouTube is an obvious choice. YouTube is the second largest search engine, and millions of people go there every year to see content like yours! Be sure to include all of the necessary links and information somewhere in your product demo video and description box to get these viewers to visit your website. 
One study found that email campaigns with video content have a 96% higher click-through rate than those without. When you consider those numbers, it makes sense to use this strategy to contact your leads. You can save and export your videos in almost any format with FlashBack Pro screen recorder.
Your distribution checklist should also include social media. Almost all of the most popular social media sites today serve as marketplaces for buyers and sellers. Simply marketing your video here can result in significant conversion increases. Your goal is to bring potential customers back to your website – primarily if you use analytics to track their engagement. By editing your longer product demo video with FlashBack, you can make a short video out of it which can be uploaded to social media sites to get attention. Your potential customers can then view the full video at your website and purchase the product.
Make A Bigger Impact With FlashBack Screen Recorder
Your product demo video should be high quality, but you don't need to blow your marketing budget on producing one. FlashBack screen recorder is simple to use and has powerful editing capabilities. Make a more significant impact and engage your audience by using FlashBack to record all of your marketing videos. Try a demo of FlashBack Pro today.