6 Everyday Uses for Screen Recording in Business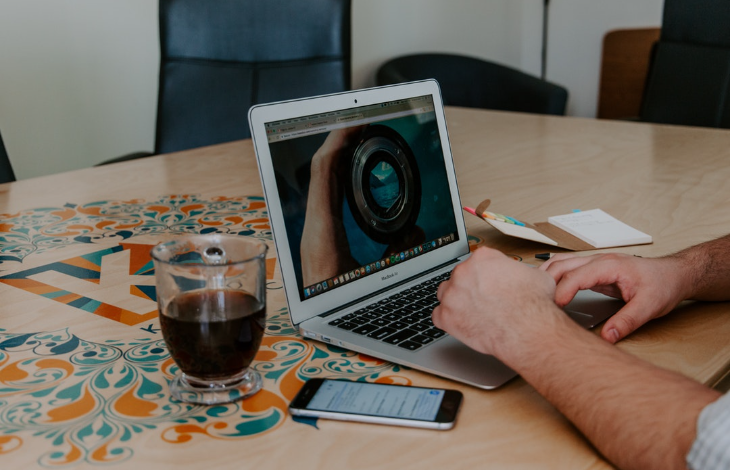 Did you know that 65% of people are visual learners? In today's fast-paced digital world, a free Windows screen recorder can be an invaluable tool for professionals across various industries. With a versatile screen recording software, you can create engaging content, facilitate communication, and enhance learning experiences. 
In this article, we'll explore six everyday uses for screen recording, highlighting its potential for business owners, managers, content creators, educators, and more.
Creating Video Tutorials and Training Materials
Many people learn best by seeing how things are done. That's where a screen recorder and video editor comes in handy. With screen recording, you can make clear video tutorials that show step-by-step instructions. This helps your audience understand and remember what they're learning.
Tutorials and Training Examples
You can make all sorts of video tutorials and training materials using screen recording. For example, you can show how to use a software program, explain a company process, or teach a skill. By using screen recordings, you make sure your audience has a visual guide to help them learn.
Remote Collaboration and Communication
When people work from home, it's important to communicate well with teammates. Screen recording can help make team communication clearer and easier. By recording your screen, you can show your ideas or explain things better than just using words.
Sharing Ideas and Updates
You can record a presentation or project update and share it with your team. This way, they can watch it when they have time. You can also record your thoughts on a project, pointing out areas that need to be fixed. This makes it easier for everyone to understand what needs to be done.
Capturing Webinars and Online Meetings
One of the benefits of screen recording is that you can record webinars and online meetings. When you record these events, you can watch them again later, share them with others who couldn't be there, or use them for other purposes, like training.
Making Recorded Webinars Better
There are many types of screen recording tools that can help make your recorded webinars even better. Some tools let you add pictures, notes, or words to help explain things more clearly. You can also use tools to add captions so that more people can understand and enjoy your content. By using screen recording tools, you can create professional-looking recordings that are useful for many different things.
Product Demonstrations and Sales Presentations
With screen recording software, you can create amazing product demonstrations that let your customers see your product in action. By recording your screen, you can give them a clear understanding of the features and benefits of your product.
Personalized Sales Presentations
Screen recordings can be used to create sales presentations that are customized for each client or industry. You can show how your product works for a specific use case, making your presentation more relatable and convincing to your audience.
Tips for Memorable Sales Presentations
There are many ways to make the most of screen recording in your sales presentations. Follow these tips to start:
Focus on the benefits of your product and how it solves the customer's problem
Use real-life examples to show your product in action
Keep your presentation simple and easy to understand
Creating Engaging Video Content for Social Media and Marketing
As a content creator, screen recording can help you produce entertaining and informative videos for social media platforms like YouTube and Instagram. You can use screen recordings to create:
Учебники
Reviews
Behind-the-scenes content 
These can all help engage your audience and grow your online presence.
Marketing Campaigns with Screen Recordings
Many businesses have found success by incorporating screen recordings into their marketing campaigns. Demonstrating the benefits of their products or services through screen recordings can:
Capture the attention of potential customers; and
Drive sales
Examples of successful marketing campaigns using screen recordings include:
Software demos
Product reviews
Collaborations with online influencers
Tips for Creating Engaging Screen Recorded Content
There are a stack of creative ways to make your screen recorded content more engaging. Consider the following tips:
Keep your videos focused on the main topic and easy to follow
Use clear and simple language to explain complex concepts
Add visuals or captions to enhance your content and make it more accessible
Enhancing E-learning and Online Education
Educators and online course creators can greatly benefit from using screen recording in their teaching materials. By visually demonstrating concepts, you can create more engaging and effective lessons. These can help students better understand the material.
Incorporating Screen Recordings in Lessons and Lectures
There are many ways to use screen recordings in your lesson plans and lectures. For example, you can use screen recordings to:
Show students how to use a software tool or platform
Walk them through complex problem-solving processes
Present interactive assignments, quizzes, or simulations
Making Learning More Accessible and Engaging
Screen recording tools can also help make educational content more accessible and engaging. You can cater to diverse learning styles and make your content more inclusive by adding these into your screen recordings:
Captions
Annotations
Interactive element
Additionally, screen recordings can be easily shared with students. This allows them to review the material at their own pace.
Stream Games and Share Your Passion
For gaming enthusiasts, screen recording software is an essential tool. You can use it for streaming games and sharing your passion with others. 
By recording your gaming sessions, you can create engaging content that:
Showcases your skills
Entertains viewers
Helps you build your online presence as a gamer
Unlock the Power of Screen Recording With a Free Windows Screen Recorder
A free Windows screen recorder offers endless possibilities for enhancing your professional and personal life. With its versatility and ease of use, screen recording can transform the way you create content, communicate, and teach. 
Don't miss out on the benefits of screen recording any longer. Try FlashBack today and discover what else you can achieve with this powerful tool.