How to Make an Effective SaaS Sales Video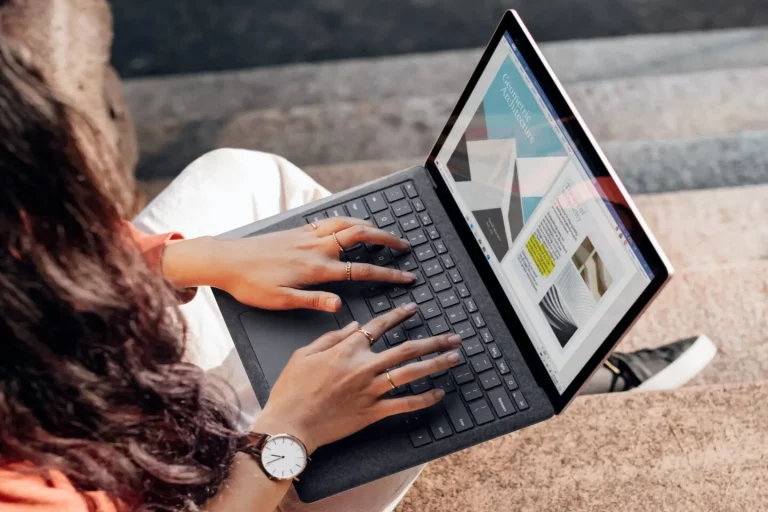 Video is one of the most effective marketing strategies for any SaaS (Software as a Service) business. In 2022, over 80% of consumer internet traffic will be made up of online video. But your personal experience probably tells you that video is far more engaging (and entertaining) than reading about products or services – SaaS or not. Most marketers use video, and salespeople generate more qualified leads because of video. Saas businesses are motivated to follow the trend to realize the same benefits.
When trying to break into the door of the video marketing world, there are several options to choose from. You could invest thousands of dollars in hiring a production team that will shoot and edit videos. You could shoot videos yourself, investing in the equipment and editing software to do so, instead. The latter requires prior technical knowledge or another significant investment in resources to gain that knowledge on the fly. A screen recorder may be a more attractive option. Screen recording software from FlashBack is an all-in-one solution to shooting and editing video that has powerful features and requires virtually no technical skill or knowledge to operate.
Use Video to Boost Site Traffic and Make Your SaaS Sales Team's Life Easier
While taping into a larger market will undoubtedly help any business's bottom line, video marketing also has the potential to strengthen your Saas sales team's relationship with clients (whether you operate in B2B or individual consumers). You can connect through personalization and more effective means of showcasing the value of your product and service. A product demo video is one of the most effective kinds of content your business can make to do all three.
Make a Product Demo Video to Save Time and Resources
A product demo video is a sales pitch at heart. It's the kind of sales pitch where customers see your SaaS product in action and real-world examples of how it brings them value. Your SaaS sales team will further highlight your product and services in one-on-one meetings with clients and fielding questions, but a product demo video does a lot of that heavy lifting for them. With a demonstration video outlining all of the features and problems your software solves, clients can also come up with more informed questions to ask your sales team – which they can answer and bring to light even more value.
A product demo video will also ensure that any critical aspects of your Saas are never missed in one-on-one meetings or text-based mediums. One of the most significant benefits of using screen recording software from FlashBack is its easy operability. You can continually update your video with more editing or make another video completely when changes to your product or service arise. Video can present everything clearly and is much more accessible to consumers.
The Written Word isn't the Only Way to Rank Higher
Google's search algorithms have embraced the trend of consumers preferring videos, and videos following SEO best practices can see their search rankings go higher, similar to what keywords do for written web content. YouTube is not only a place that sees a lot of traffic for 'fails of the week' and the latest viral memes – many people use the platform for education and information gathering on products and services.   Another reason to choose the FlashBack screen recorder to make your product demo video is that it works amazingly well for producing YouTube content. The editing features of FlashBack Express – our free screen recording software – allow you to make a professional video in no time. With FlashBack Express, you can:
Easily make recordings from any PC screen or webcam
Trim and refine your footage and make engaging clips
Enhance the effectiveness of your product demo video by adding captions, arrows, and images that highlight the crucial aspects of your SaaS
With any mic built into your PC or webcam, record commentary, music, or sounds
If you've produced written SEO content for your SaaS website, you likely know that authority is something Google prioritizes when boosting your ranking in search results. That concept is applied to video SEO. You need a product demo video that is high quality and engaging for customers to want to watch it. FlashBack screen recording software gives you all the tools you need to make a video that audiences will appreciate, and you'll be rewarded with the boost of traffic you'll see to your linked website.
FlashBack Pro Has Even More Advanced Features
If you buy our competitively priced FlashBack Pro screen recorder, you'll gain access to our full suite of powerful editing features. The FlashBack Pro screen recorder gives you substantially more options for producing a product demo video with all the "bells and whistles" to attract and engage potential buyers of your SaaS product.
There are too many features of FlashBack Pro to highlight in this article, but you'll be particularly impressed with some which enable you to implement cinematic qualities to your video. These include zooming in and out and adding blurs and transitions. You'll gain many of the stellar effects of making a professional video that savvy audiences have come to expect. You can also try a free trial of FlashBack Pro to see if the benefits are worth the cost.
A Screen Recorder Gives You More Options
Using video as part of your SaaS marketing and sales strategy makes sense. A product demo video is one of the most effective ways to inform and educate consumers about your product and services. And a screen recorder will make it easy to do yourself. FlashBack screen recording software has the most advanced editing features and requires no technical knowledge to operate. Try it out for yourself and follow the tips in this article to see how it can improve your sales at flashbackrecorder.com.